Reliable Emergency Electrician Sydney
Need a reliable emergency electrician Sydney? Look no further! Our experienced team is available 24/7 to handle any electrical emergencies. 
Looking for a emergency electrician Sydney services?
We offer comprehensive electrical services to handle any issues you may have. Our team of experienced emergency electricians in Sydney is certified and can assist with repairs or installations.
We offer professional emergency electrician sydney services with same-day solutions for any electrical issues and a lifetime guarantee on our workmanship. Choose us for top-notch service from our residential and commercial electricians in Sydney.
Are you facing an electrical emergency and in need of a reliable emergency electrician Sydney?
When a electrical emergency strikes in Sydney, immediate action is crucial.
Look no further than Sydney Electrical and Plumbing, your trusted emergency electrician Sydney. We understand the urgency and stress that electrical emergencies can bring, and we are here to solve your problems swiftly and effectively.
Trust Our Emergency Electricians in Sydney
Electrical emergencies can disrupt your life and compromise safety. Power outages, sparking outlets, and failures require immediate attention from a reliable emergency electrician Sydney. Don't waste time searching - act fast.
The Stress of Dealing with Electrical Emergencies
Handling electrical emergencies is stressful. Fear of hazards, power loss, and the need for a reliable emergency electrician in Sydney intensify anxiety. Trust an experienced professional to swiftly resolve the issue.
Reliable Emergency Electrician in Sydney
We specializes in swiftly handling electrical emergencies in Sydney. As your trusted emergency electrician Sydney, we offer 24/7 availability and our licensed and insured electricians are prepared for any situation, from power outages to dangerous electrical incidents.
Services Offered by - Your Trusted Emergency Electrician Sydney
Your reliable emergency electrician Sydney, offers a comprehensive range of electrical services including 24/7 emergency assistance, appliance installations, electrical fault finding, switchboard repairs, and smoke alarm installation. Contact our experienced team of emergency electricians for prompt and professional solutions to all your electrical needs in Sydney.
At Sydney Electrical and Plumbing, we understand the importance of emergency electrician Sydney to ensure the safety and satisfaction of our customers. We offer a wide array of electrical services. Here are the services we provide:
Our Sydney electricians specialize in efficient switchboard repairs to ensure safety and reliability. We handle circuit breaker issues, overloaded switchboards, and outdated systems to mitigate potential hazards and restore optimal performance.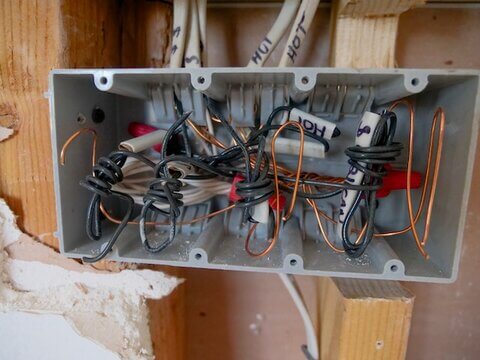 We install smoke alarms in compliance with safety regulations for homes and businesses in Sydney for early fire detection to prioritize your safety. Trust our expert electricians for professional services.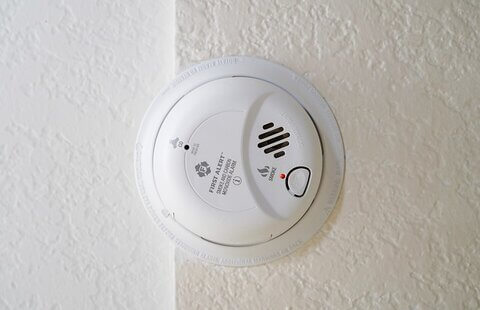 Our expert electricians in Sydney use advanced tools to accurately diagnose and address electrical faults such as faulty wiring, tripping circuits, and power failures. We provide comprehensive fault finding services to restore the safety and functionality of your electrical system.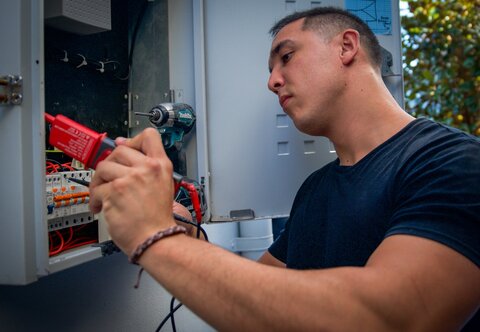 We specialize in appliance installations in Sydney for homes and businesses. Our expert electricians can handle various installations, from ovens and stoves to air conditioning units and lighting fixtures, ensuring safe and efficient services.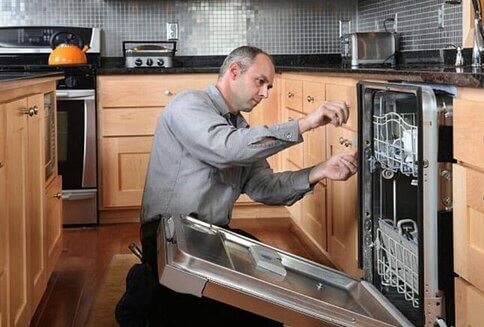 Emergency Electrician Sydney Charges: What to Expect
Emergency electrician costs vary depending on factors like the situation and your choice of electrical company. Choose our emergency electrician service for transparent and competitive pricing.

Get a fair and accurate quote by contacting our knowledgeable team. We provide reliable and professional assistance with upfront pricing.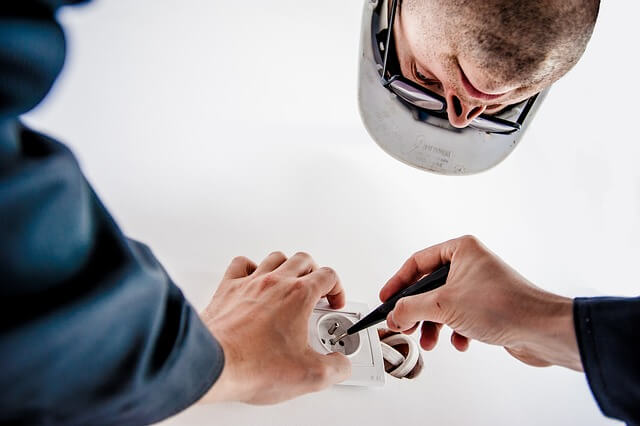 Why Choose Us as Your Trusted Emergency Electrician Sydney?
Prompt Emergency Response
Count on us for quick assistance during electrical emergencies in Sydney. Our 24/7 availability ensures a swift response to keep you safe and secure.
Experienced and Qualified Electricians
Our skilled emergency electrician possess the expertise to handle various electrical issues efficiently, delivering exceptional service you can rely on.
Commitment to Safety and Quality
We prioritize safety, adhering to strict standards and regulations. Our workmanship guarantee ensures top-quality service with no additional cost for any issues.
Enjoy competitive quotes and transparent pricing, offering affordability without compromising on the quality of our emergency electrician work.
What client Says about us?
Electrical repairs, Adam is a such pleasant electrician to work with. He called before his on-time arrival. Clear and fair with the cost. Super efficient with the repaired works. Highly recommend!
If you need a very genuine electrician ..ask for Adam . Especially if you are on your own .very professional .it's hard to get genuine feedback without being ripped off . Adam rang me back after I phd him letting me know what time he will be here ..came within a short time ..the same day which was important as I needed the job done that day. Highly recommend this firm please again ask for ADAM you can relax knowing everything has been done appropriately. You won't go wrong .
Great experience. The electrician called ahead, arrived on time, provided options - all in all very easy and smooth. I plan to have my outdoor lights installed by the same company.
The electrician who worked with me today provided excellent service, by being very good at communicating, contacted me shortly after my initial request to confirm the specific details for when this job would be done, and was able to complete this work in a very timely manner, while also helping to fix a minor unrelated problem that I asked for assistance with.
Frequently Asked Questions
Contact Us for Your Emergency Electrician Sydney Today!
For emergency electrical issues in Sydney, trust Sydney Electrical and Plumbing's expert electricians. We offer prompt and reliable service 24/7, with transparent pricing and a commitment to quality. Contact us now for emergency electrician Sydney service to schedule immediate assistance and get your electrical problems fixed efficiently. Call today for safe and efficient resolution to your emergency electrical needs in Sydney.