24/7 Professional Smoke Alarm Installation Sydney
Ensure the proper smoke alarm installation sydney service with our expert team. Benefit from our reliable services.
Comprehensive Smoke Alarm Installation Sydney
At Sydney Electrical and Plumbing, we take your safety seriously when it comes to smoke alarms. Our professional smoke alarm installation Sydney services ensure that your home or commercial property is equipped with the latest in smoke alarm technology. We understand the importance of maintaining and repairing your smoke alarms to ensure that they are always in working order, and we have a team of experts who are dedicated to providing you with high-quality installation and repair services.
We know that your building's security is a top priority. That's why we strive to complete the smoke alarm installation process efficiently and effectively, using only the best materials and equipment available. Our skilled technicians have the experience and expertise to install new smoke alarms in your Sydney property, giving you peace of mind that your building is properly equipped to detect any signs of smoke or fire.

Choose Sydney Electrical and Plumbing for all your smoke alarm installation and repair needs in Sydney – we guarantee that you won't be disappointed.
Types of Smoke Alarms We Install in Sydney
We recommend and install smoke alarms tailored to your needs. Our experts assess your property, taking into account its size, occupants, and budget, to provide the best solution. We offer various options, including wireless interconnectivity, to keep your home or property safe and compliant with regulations. Let us create a customized solution and give you peace of mind.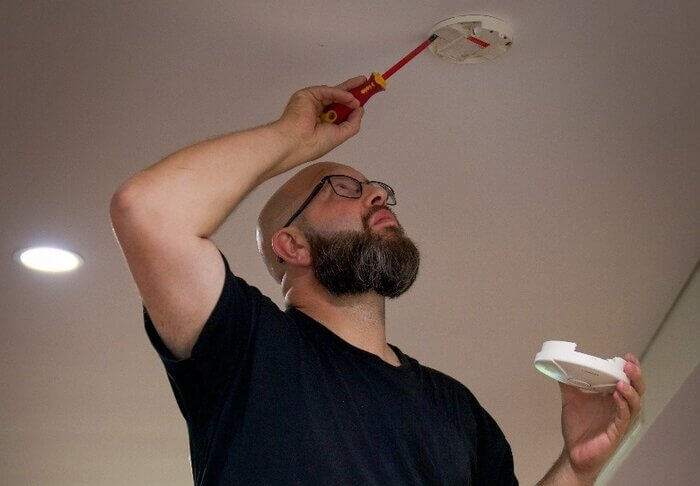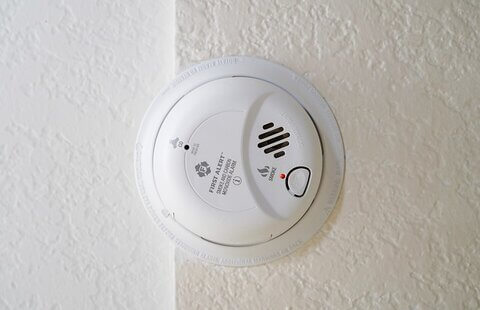 Fundamental Aspects of Proper Smoke Alarm Installation Sydney
To maximize safety in Sydney, it is essential to have smoke alarms installed on every level of your home or building. Our team will ensure that the right type of smoke alarms are installed in the appropriate locations, such as near bedrooms and kitchens. Additionally, regular testing, cleaning, and dusting of the smoke alarms are crucial to maintain optimal functionality.
Seamless Process of Smoke Alarm Installation Sydney
When you choose our services for smoke alarm installation Sydney, we follow a structured process to deliver the best results. Firstly, we assess the nature of your building and evaluate potential fire risks specific to Sydney. This enables us to install the right smoke alarms in the most strategic locations. We provide a free estimate upfront, transparently outlining all the costs associated with the installation. Once approved, our experienced technicians will install the smoke alarms, ensuring they meet industry standards and are fully functional before completing the job.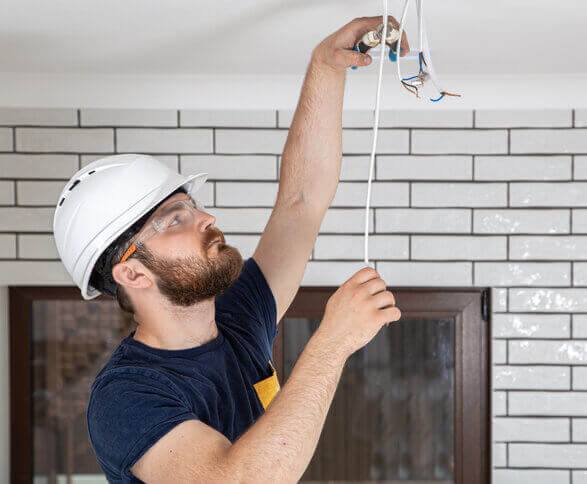 Why Choose Us for Smoke Alarm Installation Sydney
When it comes to ensuring the safety of your home and loved ones, choosing the right professionals for smoke alarm installation Sydney is paramount. Here's why you can trust our team at Smoke Alarm Installation Sydney to provide you with exceptional service and peace of mind:
Contact us at 1300 869 142 or through our website to schedule an appointment. Enhance your home's safety with expertly installed smoke alarms.
Smoke Alarm Installation Sydney - FAQ
Contact us today for Smoke Alarm Installation Sydney
Don't compromise on safety. Ensure your loved ones are protected with professionally installed smoke alarms. Contact us for Smoke Alarm Installation Sydney now to schedule an appointment.
Dial 1300 869 142 to speak with our experts and book your smoke alarm installation Sydney service.
Fill out the contact form on our website to request an appointment. We'll respond promptly to arrange a convenient installation time.
Your safety is our priority. Reach out to us today to enhance your home's security with expertly installed smoke alarms.